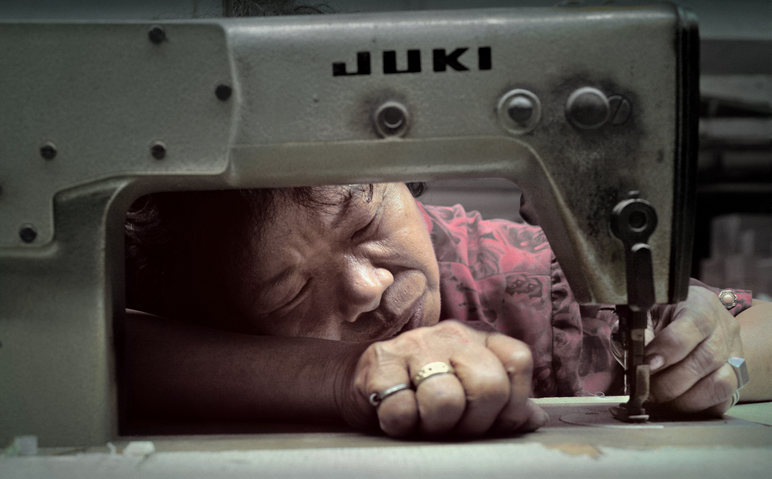 Chen Chieh-jen: Factory and The Route
The Chen Chieh-jen: Reverberations series opens with two of the artist's socially-engaged short works. These films use re-enactment and revisionism to revisit histories of labour struggles.
Factory
Factory captures a group of women workers reenacting their duties in an abandoned garment factory where they had formerly been employed. The work was made after many industries were moved abroad to reduce personnel costs and workers laid off unlawfully, without severance or pension payments.
Intercut with clips appropriated from propaganda ads, Factory scrutinises the expressions and gestures of the women as they work, as well as the sculptural assemblies of dusty tables, chairs and other objects lingering in the space.
The Route
The Route stages a fictional strike action. It was inspired by the dispute between Liverpool dockers and their employer Mersey Docks and Harbour Company (MDHC) from 1995 to 1998. This historical incident disrupted the local sea-trade.
The dockers refused to cross a picket line in support of colleagues who were laid off without proper cause, leaving the Neptune Jade, a Mersey ship, unloaded. A campaign of global solidarity mounted, and the cargo-laden ship was blacklisted for two years before the dockers of Kaohsiung, Taiwan, who knew nothing of the campaign, came to its rescue.
Programme
Factory, Taiwan 2003, Super 16 mm transferred to digital video, colour, silent, 31 min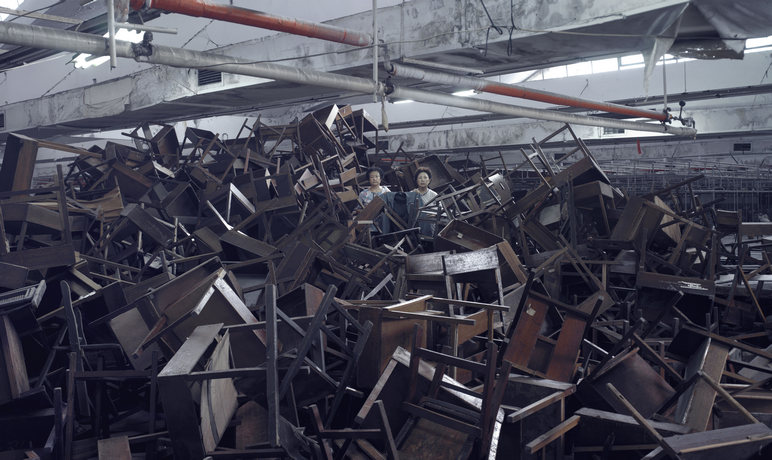 The Route, Taiwan 2006, 35 mm, black and white, silent, 17 min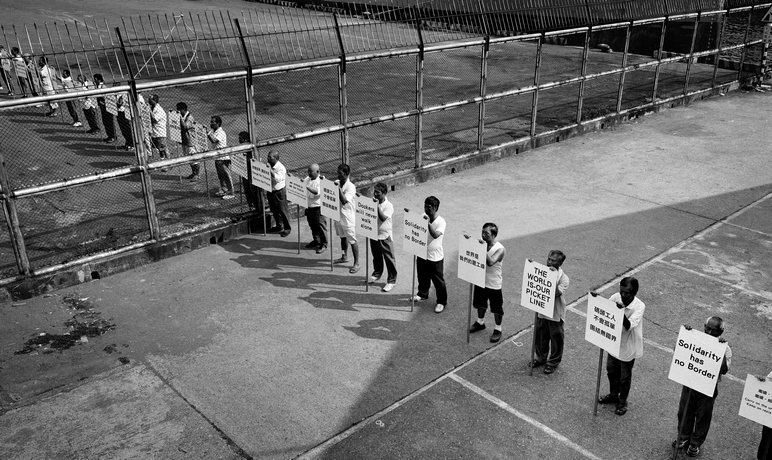 More info:
Event on Tate Modern
Text source and photo credit:  Film Taiwan and Tate Modern
Fri, Mar 6, 2020
/
19:00

-

20:30
Tate Gallery of Modern Art
Bankside
UK