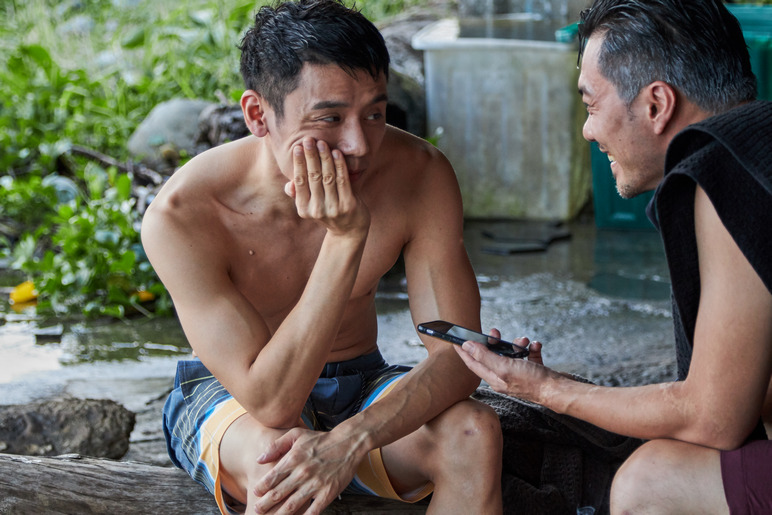 The Teacher  ( 我的靈魂是愛做的 )

Taiwan | 2019 | 92 minutes | Director and writer: Chen Ming Lang | Producer: Chiou Zi-Ning, Kuo Bo-Tsun | Director of photography: Eden Feng | Format: DCP
Lead cast: Oscar Chiu, Sam Chang | Languages: Mandarin, Taiwanese | Distribution: Swallow Wings Films.
High-school civics teacher Kevin is active in supporting the law for same-sex marriage. He is also looking for a partner to share more than a bed with, and finds a lover in slightly older Gao Jin-Wu. The relationship is intimate, but brings out questions both about the past and the future influenced by pressures and prejudices. Taiwan was the first country in Asia to pass the equal marriage law in 2019 (Text: Jenni Peisa).
Director: Chen Ming Lang
Chen Ming Lang is a Taiwanese filmmaker based in New York. He earned an MFA from NYU Tisch Graduate Film Program, and his feature debut, Tomorrow Comes Today, premiered at the 2013 Taipei Film Festival.
More info:
The Teacher on Helsinki Cine Aasia Website
The Teacher on IMDb
Text source and photo credit:  Helsinki Cine Aasia
Sat, Mar 14, 2020
/
17:00

-
Töölönkatu 51 a-b
00250
Finland