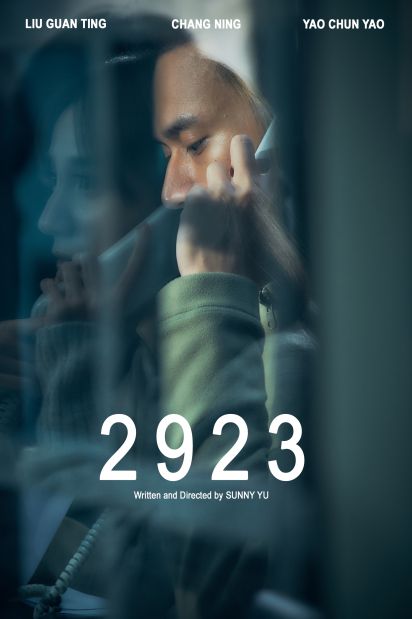 2923
Taiwan | 2018 | 37 minutes | Mandarin (English subtitles)
Director: Sunny Yu
In Taiwan, there's a unique job for pretty girls seeking alternatives to working as bar hostesses or betelnut girls. They are hired to doll up and visit prisons to offer words of comfort to male inmates. Xiaoxun is a lost soul in Taipei, still living under the same roof as her ex-boyfriend and not qualified for decent jobs. Everything changes when she meets prisoner 2923, a soft-spoken young man who ends up cheering her up instead.
2923 is a wistful, compassionate and romantic drama about our need for companionship. It also a film confirms the extraordinary talent of director Sunny Yu (The Kids, CinemAsia 2016).
About the director
Sunny Yu
was born in 1985 in Taipei. In 2007, she earned a degree in Mass Communication from Tamkang University. She first worked in film production as an assistant director and in 2013, began writing her own screenplays. In 2015 she directed her first feature film The Kids, which was in competition at the 17th Taipei International Film Festival, Tokyo International Film Festival, Singapore international
Film Festival, and Hawaii International Film Festival, where it won the NETPAC Award. Her latest short film 2923 was completed in the beginning of 2018, and had its world premiere in competition at the 20th Taipei International Film Festival. Sunny is currently studying at the London Film School, where she is earning a MA in screenwriting.
See more: Natlab Website and CinemAsia Film Festival Website
Text source and photocredit:  CinemAsia Film Festival
Sat, Oct 13, 2018
/
19:00

-
Kastanjelaan 500
the Netherlands