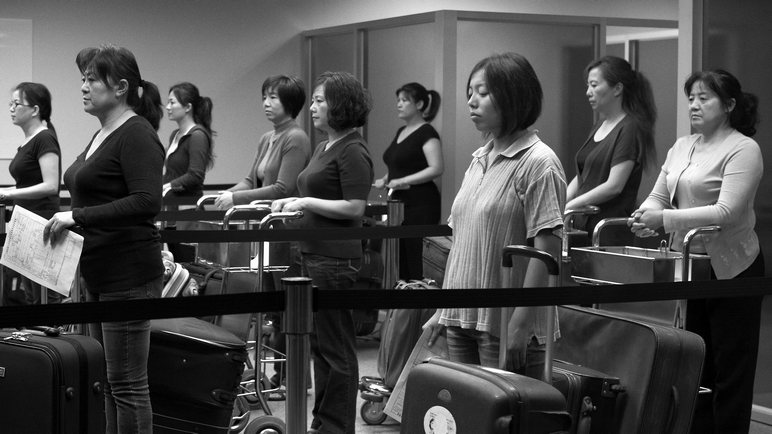 Chen Chieh-jen: Masterclass
In this special masterclass, artist and filmmaker Chen Chieh-jen unpicks numerous aspects of his idiosyncratic practice. He will discuss his research and production processes, and, the forms of collaboration he builds with the communities appearing in his works.
The talk will also look at the artist's approach to multi-media installation. It will include a presentation of his 2008-9 single-channel video installation Empire's Borders I and clips of multi-channel works.
Empire's Borders
Empire's Borders I draws upon the artist's personal experience of being refused a US visa. The film is divided into two segments that presents cases of abuse and discrimination: first, by the officers of the American Institute in Taiwan towards Taiwanese applicants; second, by Taiwan's National Immigration Agency toward Chinese spouses of Taiwanese citizens.
Chen juxtaposes these two situations to explore the global hierarchies of border control policies. By making the interview rooms of these two institutions visible and audible, he attempts to subvert the government's efforts to hide these procedures.
Programme
Empire's Borders I, Taiwan 2008–9, 35 mm transferred to digital video, colour and black and white, sound, 27 min, Mandarin with English subtitles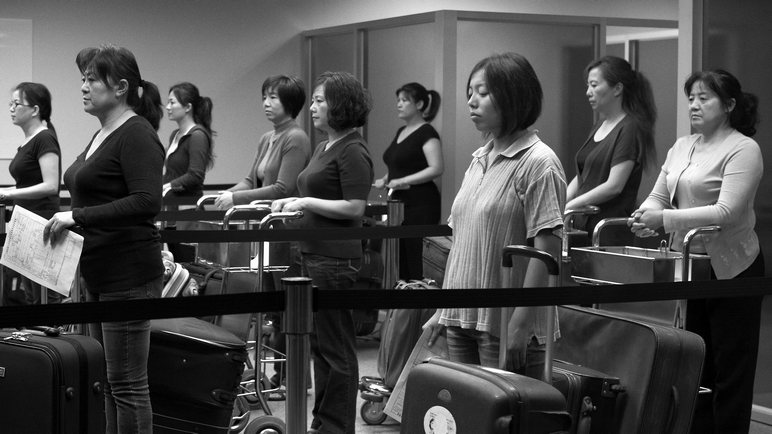 More info:
Event on Tate Modern
Text source and photo credit:  Film Taiwan and Tate Modern
Sat, Mar 7, 2020
/
14:00

-

16:00
Tate Gallery of Modern Art
Bankside
UK