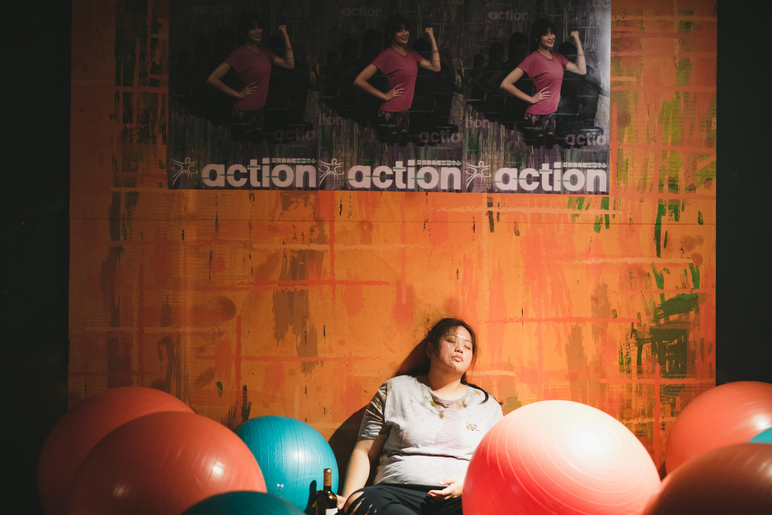 Heavy Craving 大饿
Taiwan | 2019 | 90 minutes | Director: Hsieh Pei-ju | Mandarin with English subtitles | Dutch Premiere |
Thirty years old and 105 kilograms of weight, lunch lady Ying-juan (TSAI Jia-yin) is the opposite of society's beauty standards. Her mother (Samantha KO) cannot stand it anymore and signs her up for a rigorous weight loss programme, much to the grievances of her daughter who's used to the ridiculing and has long made peace with her overweight body. Things change when she meets delivery boy Wu (Yao CHANG) and discovers that one of the young students at the childcare center loves to cross-dress.
Just when things are getting on the right track, Ying-juan's passion for cooking and life seem to be fading away due to her over-aggressive diet. Bitterly, Ying-juan finds herself standing on the brink of a meltdown, both physically and psychologically. Heavy Craving is a heartfelt drama about acceptance and the freedom to be yourself, with an incredible breakout performance by newcomer TSAI Jia-yin.
Director HSIEH Pei-ju earned her MFA in film directing at Columbia University. She is one of the directors of Ten Years Taiwan (2018), a collection of short films, and directed the short Knighthood (2013). Her debut feature Heavy Craving (2019) won Best New Talent at the Taipei Film Awards, and Audience Choice Award at Taipei Film Festival's International New Talent Competition.
More info:
Synapses on CinemAsia Website
Heavy Craving on facebook
Synapses on IMDb
Text source and photo credit:  CinemAsia Film Festival
Sun, Mar 8, 2020
/
19:30

-
Timorplein 62
1094 CC
the Netherlands