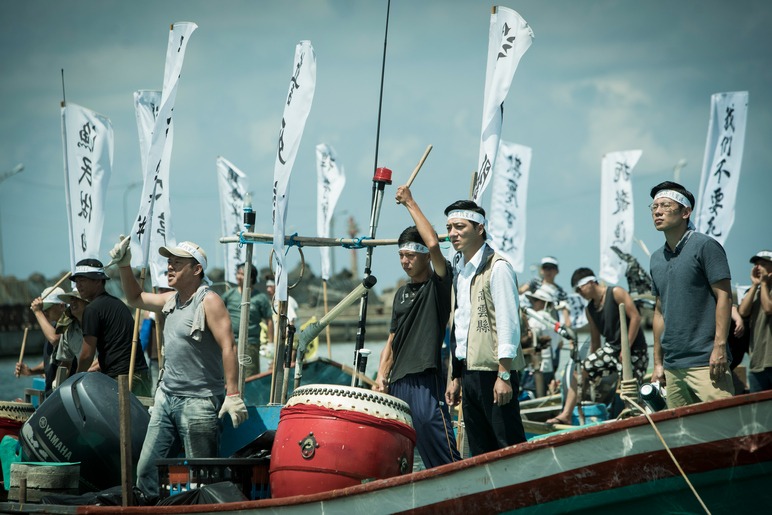 High Flash
Taiwan | 2018 | 110 minutes | Director: Ching-Shen Chuang
Producer: Sylvia (Ai-chia) Chang
Cast: Chris (Kang-jen) Wu, Ivy Yin, Eleven (Yi-ti) Yao
"What is the most difficult to piece together is not the clues of a criminal case, but the puzzles of one's mind."
A self-immolation case is thought to be a protest to the pollution of a petrochemical corporate. However, after forensic anatomy, the investigators find the case suspicious. The factory is ultimately shut down; the popularity of the mayor leading the protest also skyrocketed. The prosecutor is under pressure from all around to resolve the case as soon as she can, but the more she digs into the case, the more she discovers the complication behind it, involving interests of unexpected stakeholders. What is the truth? Would there ever be justice?
This is a mystery thriller inspired by social issues, such as chemical waste pollutions, wrongfully waste disposals, scandals between politician and corporation, and so on. "High Flash" successfully depicts a realistic story and takes the audience onto the path to discover the truth with the phenomenal performances from Golden Bell Best Actress and Actor Award winners Ivy Yin and Chris Wu.
Director: Ching-Shen Chuang
Known as the assistant director for "Seven Days in Heaven" (2010), the producer and cinematographer for the 2005 Golden Horse Best Documentary winner, "Jump! Boys". His first short film "The Eighteenth Birthday Party" was featured in international film festival such Edinburgh International Film Festival and Taipei Film Festival. His multiple television films have been nominated for the Golden Bell Awards.
Awards and Recognitions
★ 2018 Taipei Film Festival Closing Film
★ 2017 Excellent Screenplay Award
★ 2013 The Golden Horse Film Project Promotion (FPP) Arrow Screenplay Award
★ MONEFF Award
See more:  TWFF 2019 Website
Text source and photocredit:  Vancouver Taiwanese Film Festival
Detailed info about the film on Taiwan Cinema's Website.
Sat, Jun 22, 2019
/
15:40

-
1181 Seymour St
Canada
+1 604-683-3456