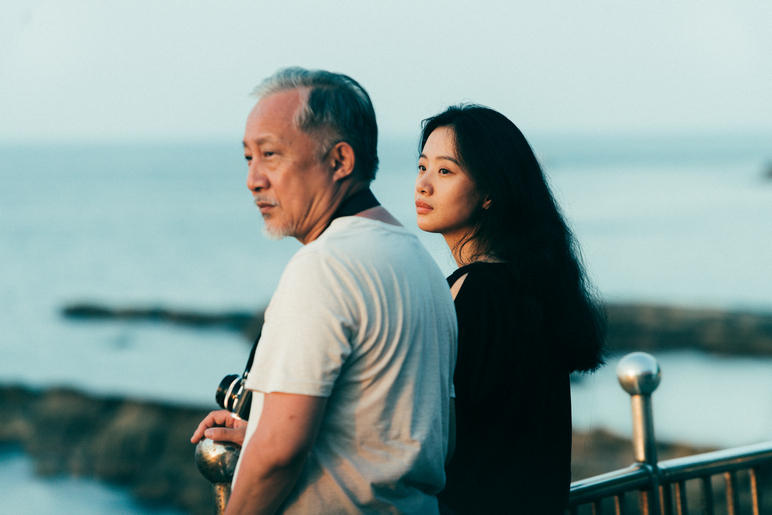 Synapses  ( 那個我最親愛的陌生人 )
Taiwan | 2019 | 119 minutes |Director: Chang Tso-chi | Writer: Chang Tso-chi, Charlotte Hsieh | Producer: Kao Wen-Hung |
Director of photography: Chen Chi-gheng, Hsu Chih-chun | Format: DCP
Lead cast: Li Meng, Lu Hsueh-feng | Language: Mandarin, Taiwanese | Distribution: Swallow Wings Films.
A family of three generations lives together in an old house. Faced with grandpa's progressing Alzheimer's disease and the return from prison of Xiao Meng, the mother of young Ah Chuan and daughter of the family, they struggle to find themselves and a connection to each other. The painfully difficult task of life is portrayed with insight and beautiful melancholy,  as in many great Taiwanese films before.  (Text: Jenni Peisa).
Director: Chang Tso-chi
Chang Tso-chi, known for his unique take on magic realism and human-interest stories, his works often premiered in major film festivals. His The Best of Times (2002) competed for Golden Lion in Venice, his Soul of a Demon (2008) and Thanatos, Drunk (2015) premiered in Berlinale and When Love Comes won the 2010 Golden Horse Awards Best Feature Film.
More info:
Synapses on Helsinki Cine Aasia Website
Synapses on Wikipedia
Synapses on facebook
Synapses on IMDb
Text source and photo credit:  Helsinki Cine Aasia
Sun, Mar 15, 2020
/
19:15

-
Töölönlahdenkatu 4
00100
Finland