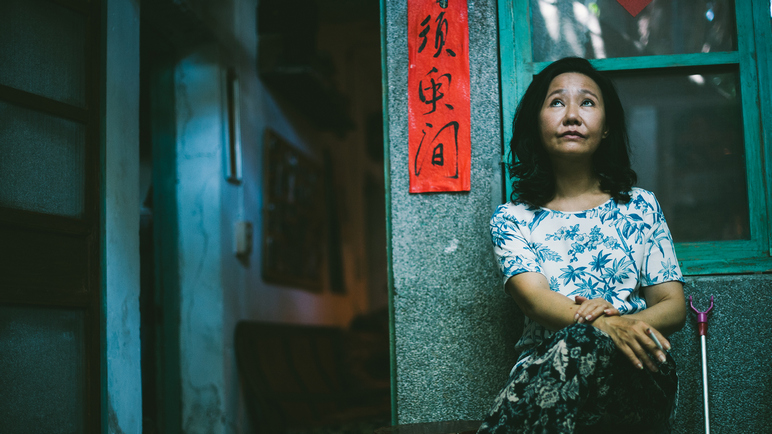 Synapses ( 那个我最亲爱的陌生人 )
Taiwan | 2019 | 119 minutes | Director: Chang Tso-chi 張作驥 | Taiwanese | Medium: DCP | International Premiere |
 Producer: Kao Wen-Hung | Production Company: Simple View Production |
Sales: Swallow Wings Films |
Writer: Chang Tso-chi, Charlotte Hsieh | Cinematography: Chen Chi-gheng, Hsu Chih-chun | Editor: Chang Tso-chi |
Sound Design: Chang Tso-chi | Music: Lin Shang-te, Tseng Yun-fang | Cast: Li Meng, Oscar Chiu, Lu Hsueh-feng, Peace Yang, Zhang Xiao-xiong
When the young Xiao Meng is released from prison, her father and son don't recognise her – the former due to dementia developed during her six-year prison term and the latter because he was only a baby when she was arrested because of her dodgy boyfriend.
In the melancholy Taiwanese Synapses, Xiao Meng's return unsettles her family. While the family members try to regain their balance, their vulnerable interrelations are acutely observed by director Chang Tso-chi (Tiger Competition nominee Ah Chung and When Love Comes).
The son tries to hatch a turkey's egg, the onset of dementia causes dad to attempt to capture memories by taking photographs with no film in the camera, as the intangibility of time's progress imposes itself. Synapses show how life always goes on and that families always end up around the same dining table again.
This film is also shown in the Big Screen Tour 2020.
More info:
Synapses on IFFR 2020 Website
Synapses on Wikipedia
Synapses on facebook
Synapses on IMDb
Text source and photo credit:  International Film Festival Rotterdam IFFR 2020
Thu, Jan 30, 2020
/
09:15

-

11:20
Westblaak 18
3012 KL
the Netherlands