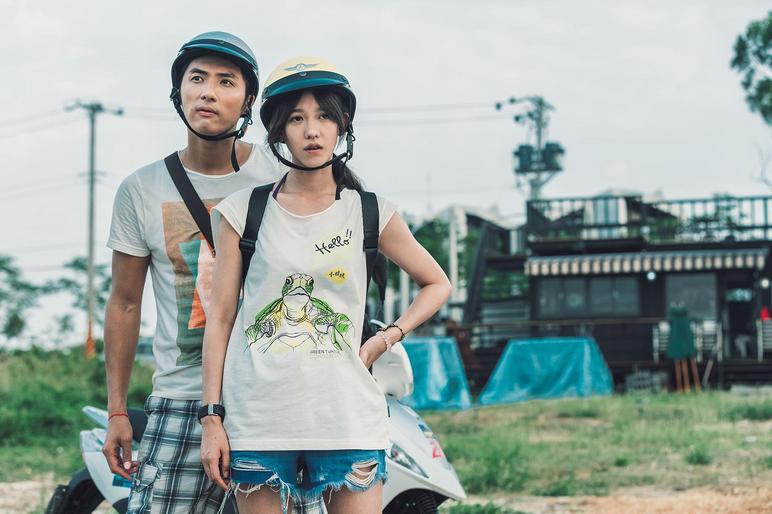 The Plastic Bag
Taiwan | 2019 | 120 minutes | Director: Jerry Lee
Cast: Summer Meng, Johnny Lu, Jack Lee, Yu-Lin Yen, Anderson Cheng, Nelson Shen
"Who said you can't change anything? You've changed me."

The beautiful Little Liuqiu Island is the natural habitat for the endangered green sea turtle. Xiao Lu is passionate about green sea turtles and is wholeheartedly dedicated to conservation research. As an anti-plastic activist, Xiao Lu encountered a series of dilemmas which led to many disagreements and the eventual breakup with her boyfriend.
As green sea turtles hatch and head into the ocean, only one in a thousand hatchlings will survive and safely grow into adulthood. It takes as many as 50 years for green sea turtles reach sexuality maturity and at that point, they return to their nestling beach to lay eggs. But what will become of their habitat after 50 years? Tourism has stimulated the economy of beautiful Little Liuqiu Island but how will it find a balance between tourism and marine conservation?
Director: Jerry Lee
Director Jerry Lee has been working in both television and film industries. His works focus on the issues of ecology conservation and environmental sustainability, and were recognized in international film festivals. "The Plastic Bag" is his first feature-length film.
Awards and Recognitions
★ 2018 WorldFest-Houston International Film Festival - Dramatic Original Gold Remi Award
See more:  TWFF 2019 Website
Text source and photocredit:  Vancouver Taiwanese Film Festival
Sat, Jun 22, 2019
/
18:00

-
1181 Seymour St
Canada
+1 604-683-3456