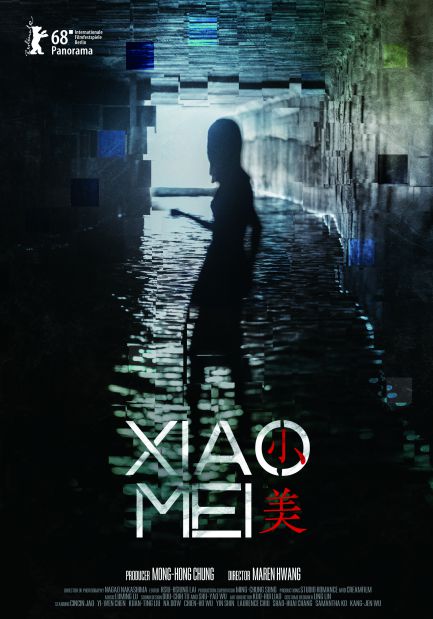 Xiao Mai
Taiwan | 2018 | 95 minutes | Mandarin (English subtitles)
Regie: Maren Hwang
Cast: Yi-wen Chen, Kuan-Ting Liu, Na-Dou Lin
Jigsaw puzzle of identity and urban apathy
Who is Xiao Mei? To her landlord, she's a mysterious beauty gone missing. To her boyfriend, she's a moody enigma. To her boss, she's a day-dreaming slacker. And why does she take diapers with her wherever she goes? A cinematic jigsaw puzzle about identity and urban apathy, this tragedy on the dangers of drug addiction employs a suspenseful narrative structure resembling Akira Kurosawa's Rashomon. Director Maren Hwang draws on his advertising background to deliver his social message with a punch. Stylishly shot and produced by Taiwan auteur Chung Mong-hong (who also produced The Great Buddha+), Xiao Mei is one of the most intriguing films from Taiwan this year. Invited to the Berlin Film Festival.
Festival & Award
55th Golden Horse Award Nomination – Best Cinematography, Best Original Film Score, Best Original Film Song
Berlin International Film Festival – Panorama, nominee for Best First Feature
Hong Kong International Film Festival – Opening Film
Taipei Film Festival – International New Talent Competition
Taipei Film Awards – Outstanding Artistic Contribution Award: Cinematography
Five Lakes Film Festival, Germany
Focus On Asia Fukuoka International Film Festival, Japan
Strasbourg European Fantastic Film Festival, France – Crossovers
Competition
About the director
Maren Hwang
Born January 5 1974 in Hsinchu, Taiwan, Maren Hwang is a new-generation film director. He was gifted a Betamovie camcorder by his mother when he was young and thus started creating visual works. He attended School of Visual Arts, New York and Stella Adler Studio of Acting, New York, USA to study visual arts and theatres. Hwang has directed over 200 commercials over many years in the field of advertising. Through the power of visuals, he has presented various aspects of life, and always attempts new thinking and expression. Xiao Mei is Hwang's first feature film that shows his talent in writing and directing. Beauty and sorrow intertwine in its mysterious visuals. The film exerts subtle influence on those in need of change, exuding a solemn, stirring strength of life.
See more: Natlab Website and CinemAsia Film Festival Website
Text source and photocredit:  CinemAsia Film Festival
Sat, Oct 13, 2018
/
21:30

-
Kastanjelaan 500
the Netherlands