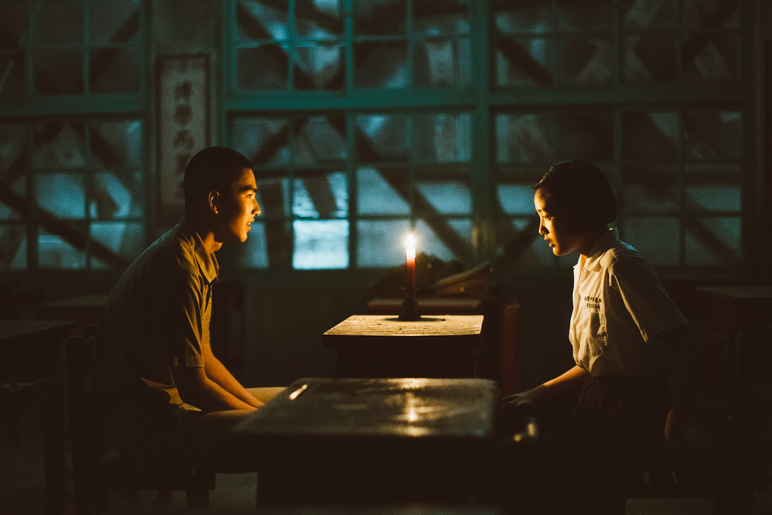 Detention 返校
Taiwan | 2019 | 103 minutes | Director: John HSU | Mandarin with English subtitles | Amsterdam Premiere |
Detention is a highly unusual period film about Taiwanese life under the White Terror martial law. It's a brooding psychological horror, based on a popular video game, mostly set in an abandoned high school.
Writer and director John HSU (winner of two Golden Horse Awards for his screenplay and directing) uses these spooky horror tropes to illustrate how oppressive the Chinese presence has been for Taiwanese citizens, as many books and other countercultural products were strictly forbidding. The traumas that inform the horror in this film stem from the fact that an illegal book club in a high school was captured and punished by officials. During a nightmarish night Fang Ray Shin (Gingle WANG) tries to unveil the bloody secrets that led to the demise of her rebellious study friends.
John HSU is a screenwriter and director with a special interest in new media storytelling, digital culture, video games and cinema. He's the co-founder of AFK PL@YERS, the biggest machinima production group in Taiwan, and based his directorial feature film Detention (2019) on a popular Taiwanese video game.
More info:
Synapses on CinemAsia Website
Detention on facebook
Synapses on IMDb
Text source and photo credit:  CinemAsia Film Festival
Sat, Mar 7, 2020
/
21:40

-
Timorplein 62
1094 CC
the Netherlands