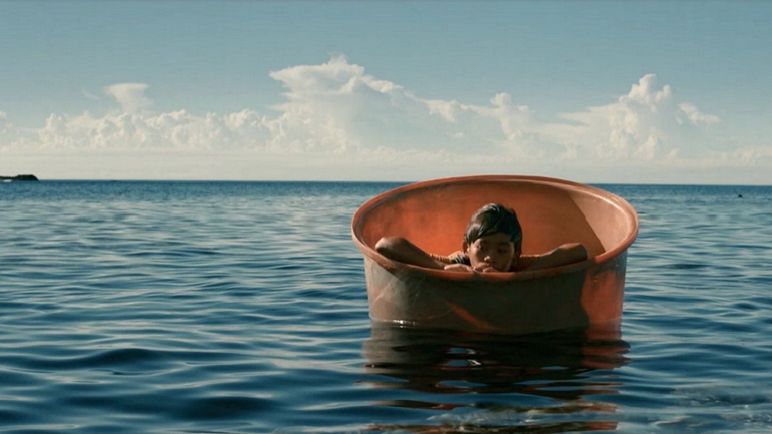 Long Time no Sea
Taiwan | 2018 | 97 minutes | Director: Heather Tsui
Cast: Shang-Ho Huang, Si Pangoyod, Feng-ying Lee, Ling Chang
"The wind came, the ocean stayed, yet I am still here without you."
Raised by his grandma, Ma Na Wei has lived a frugal life on Lanyu (Orchid Island). At the Tao tribe community's elementary school, a newly qualified teacher, Yu Zhongxun, sees the tiny island as a backward and boring place. He desperately wants to get back to his former colorful metropolitan life. Yu saw an opportunity to get a decent performance evaluation by having the students participate in the annual Aboriginal Dance Competition. As the students and teachers work to prepare for the competition, they explore their potentials and reclaim their lost pride and courage.
Director: Heather Tsui
Graduated from Department of Chinese Literature of Fu Jen Catholic University, filmed documentaries such as "The Life Coach" (2010), she is skilled at using cinematography to depict topic such as literature and culture. "Long Time No Sea" is Director Tsui's length feature debut, it received 2011 Excellent Screenplay Award and 2017 The Golden Horse Film Project Promotion (FPP) WIP Award.
Awards and Recognitions
★ 2018 The 55th Golden Horse Awards - Best New Performer
★ 2011 Excellent Screenplay Award
★ 2017 The Golden Horse Film Project Promotion (FPP) WIP Award
See more:  TWFF 2019 Website
Text source and photocredit:  Vancouver Taiwanese Film Festival
Detailed info about the film on Taiwan Cinema's Website.
Sun, Jun 23, 2019
/
14:30

-
1181 Seymour St
Canada
+1 604-683-3456