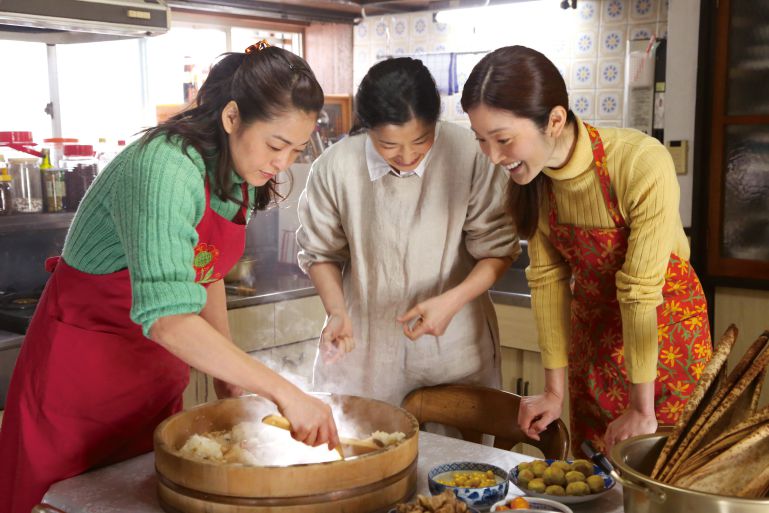 What's for Dinner, Mom? ママ、ごはんまだ?
Japan | 2017 | 117 minutes | Drama | Japanese, Taiwanese dialect (English subtitles)
Director: Mitsuhito SHIRAHA | Cast: Haruka KINAMI, Izumi FUJIMOTO, Michiko KAWA
Description
A moving foodie drama celebrating mother's cooking, based on the early life of Taiwanese-Japanese singer-composer Yo Hitoto.
After being notified that their childhood home is planned for demolition, sisters Tae (Haruka Kinami) and Yo (Izumi Fujimoto) decide to pay it one last visit. While going through all the furniture and effects, Tae stumbles upon her mother's recipes and letters, who passed away twenty years ago. It brings back memories of how their teenage days were brightened by her mother's efforts to keep memories of their Taiwanese father alive through cooking.
WHAT'S FOR DINNER, MOM? recounts the early life of famous Japanese singer/songwriter Yo Hitoto, who starred in Hou Hsiao-hsien's CAFE LUMIERE. It's a culinary journey full of love, family and home-made delicacies that will stir up both the heart and the appetite.
See more:  Kriterion Website and Cinemasia Film Festival Website
Text source and photocredit:  Cinemasia Film Festival
Wed, Mar 7, 2018
/
17:00

-
Roetersstraat 170
the Netherlands