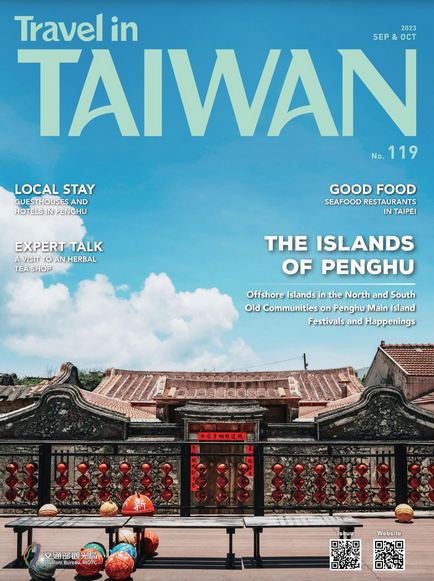 The islands of Penghu
Offshore islands in the North and South.
Old communities on Penghu main island.
Festivals and happenings.
Local Stay
Guesthouses and hotels in Penghu.
Expert Talk
A visit to an herbal tea shop.
Good Food
Seafood restaurants in Taipei.
Just follow the link to the issuu site: Travel in Taiwan No. 119 September/October 2023
Travel in Taiwan is published bimonthly by Taiwan Everything.