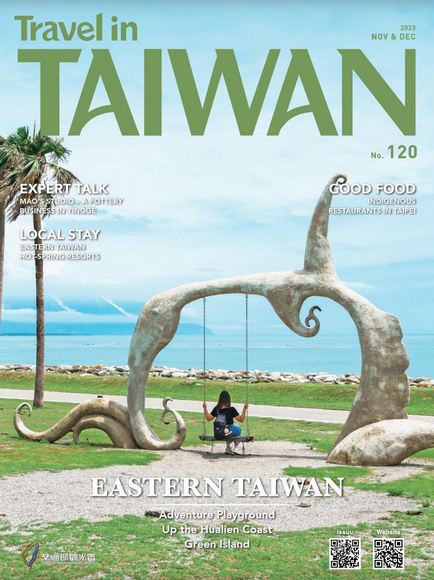 Eastern Taiwan
Adventure playground.
Up the Hualien coast.
Green Island.
Local Stay
Eastern Taiwan Hot-Spring resorts.
Expert Talk
Mao's Studio – A pottery business in Yingge.
Good Food
Indigenous restaurants in Taipei.
Just follow the link to the issuu site:  Travel in Taiwan No. 120 November/December 2023
Travel in Taiwan is published bimonthly by Taiwan Everything.