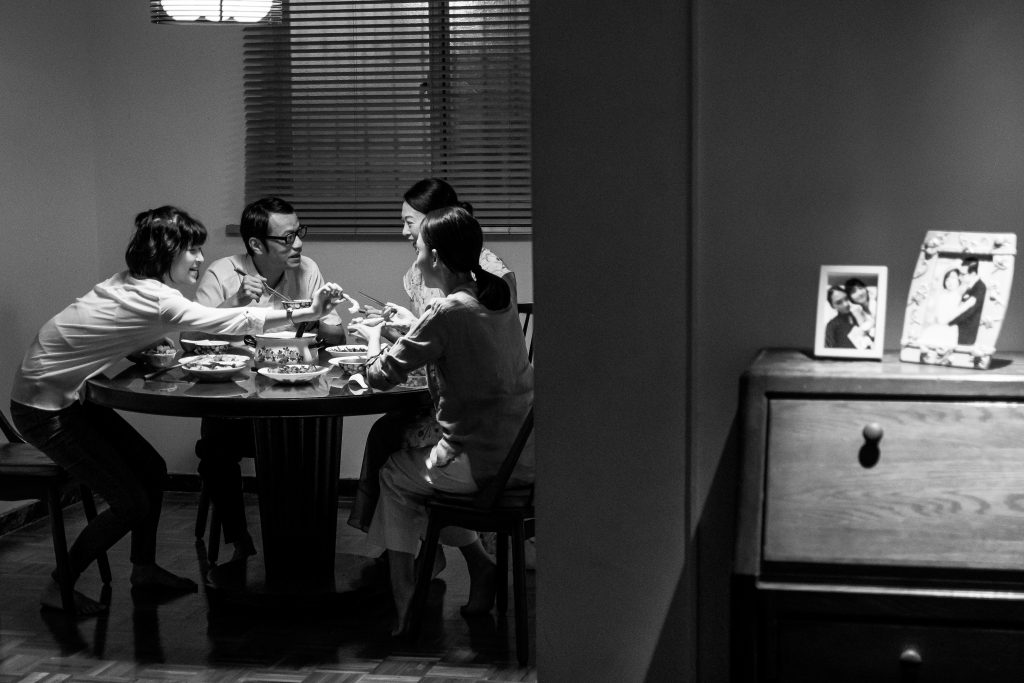 Like Father, Like Daughter (前世情人的情人)
Taiwan | 2019 | Short Film | 21 minutes | B&W | Director: Chris Leon Siew Hong ( 梁秀紅 ) | Writer: Chris Leon Siew Hong ( 梁秀紅 ) | Producer: Chris Chiang Nai-Yun ( 姜乃云 ) |
Director of photography: Chen Ko-chin ( 陳克勤 ) |
Lead cast: Wu Peng-fong ( 吳朋奉 ), Cammie Chiang (  江沂宸 ), Lin Ying-wei ( 林映唯 ), Lee Ying-chieh ( 李盈潔 ) | Language: Mandarin & Taiwanese Mandarin & English Subtitles
Wen-te, the hero of the film Foolish Bride, Naive Bridegroom, is now a widower. But he is still being harassed by his female neighbours who are trying to marry their son to his daughter Jo-tung. She lives with her girlfriend, but does not dare to tell her father. He finally discovers the truth about them. But he has a little secret himself.  (Text: taiyupian.uk).
Director: Chris Leon Siew Hong ( 梁秀紅 )
Chris Leon Siew Hong is a director and screenwriter born in 1984 in Kuala Lumpur, Malaysia. Her short film Blind Mouth was nominated for Best Live Action Short Film at the 2017 Golden Horse Awards.
Text source and photo credit:  Vancouver Taiwanese Film Festival
Wed, Sep 16, 2020
–
Fri, Sep 18, 2020
/
6:00 PM to 6:00 PM (PDT)

-
Online Event - Vancouver Taiwanese Film Festival
Online Event - Vancouver Taiwanese Film Festival