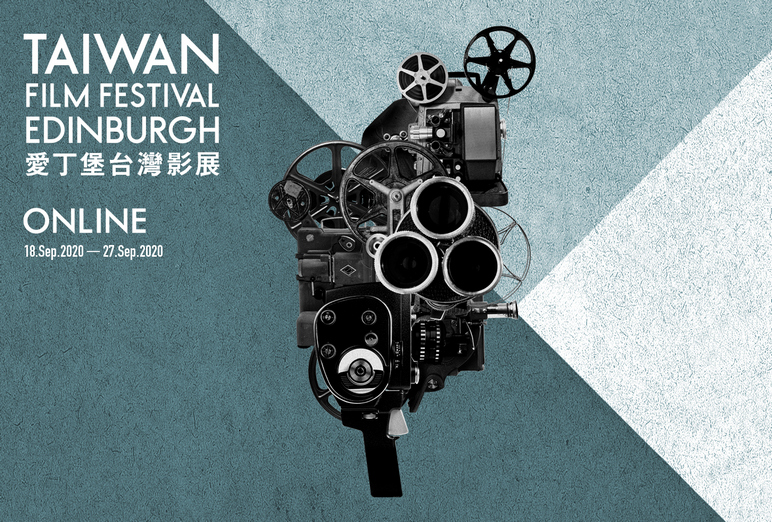 Under the guidance of the Ministry of Culture and organized by the Culture Section of the Taipei Representative Office in the United Kingdom, the Taiwan Film Festival Edinburgh will run online from September 18th to 27th. With a focus on the development and history of Taiwanese film and covering a variety of regions and time periods, the 20 films on show will lead British audiences through a skim across the history of Taiwanese film while constructing a cultural impression and interpretation of Taiwan.
In response to the pandemic, the festival has moved online, with the Culture Section inviting currently-Britain-based emerging curators Liu Kuan-Ping 劉官玶 and Chiu Yi-Chieh 邱奕傑 to plan the program in cooperation with filmmakers and organizations in Scotland.
Introduction to the Programme
The Taiwan Film Festival showcases the most representative works of Taiwanese cinema, with films being shown from the 1960's up until the present. As it is difficult to organise physical screenings during the pandemic, the Festival uses the opportunity to share these twenty titles online with audiences beyond the municipal boundary of Edinburgh.
The selection reflects the dramatic changes of Taiwan since the end of the Second World War while showing Taiwanese people's continual engagement in the culture of neighbouring countries, such as China, Japan, America, Hong Kong, and Singapore. This festival contains seven sections, each of which show a pivotal moment of cinema development in Taiwan and also echoes the current trend of cinema curation. The programme starts with "Taiwanese Hokkien-Language Films & the Genres" which selects three commercial films that were overlooked after their production and later received the public attention following the democratisation and localisation in the 1990s. The second section, "a Borrowed Hong Kong, imagined China in Taiwan, and Transregional Cinema" illustrates transregional collaborations between Taiwan and the so-called right-wing filmmakers in British Hong Kong. As filmmakers of these two regions, originally from Mainland China, lost their homeland after the Civil War, they created a new image of China in their adopted countries. "Melodrama Divas" contains two films, the first of which gives an example of the increasing influence of Taiwan in the Mandarin popular culture while the second reveals the emergence of Taiwanese consciousness in the early 1980's. This consciousness, blossoming in the 1980s, inspired the birth of the Taiwanese New Wave, a cinema movement greatly indebted to the Italian Neorealism and French New Wave. With its commitment to realistic, down-to-earth, and sympathetic portrayals of Taiwanese life, the Taiwanese New Wave chronicles the socio-economic and political transformation in the last decade of the Cold War. The commitment of this movement is inherited by documentary and short filmmakers in the following decades. In the meantime, the cultural influence of immigrants from Southeastern Asia requires special attention. In this festival, we choose Midi Z to show how immigrants have expanded the cultural horizon of this country.
The films will be available in the UK (Scotland, England, Wales and Northern Ireland) only. 
See the full programme here: Taiwan Film Festival Edinburgh Programme
Text source and photo credit:  Taiwan Film Festival Edinburgh
Fri, Sep 18, 2020
–
Sun, Sep 27, 2020
/
.

-