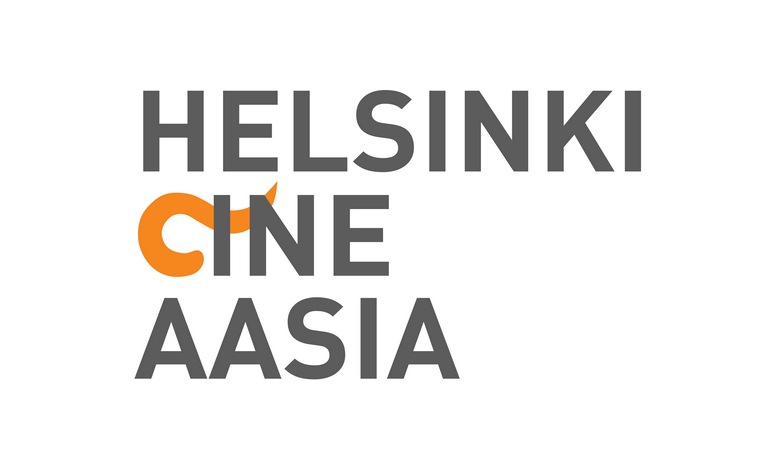 Celebrating its eighth edition, Helsinki Cine Aasiais the only festival of contemporary Asian cinema in Finland. This year the festival hosts the Finnish premiere of 18 films from eight East and Southeast Asian countries. In addition, a series of classic films based on traditional East Asian theater is screened at Kino Regina. Helsinki Cine Aasia takes place at Korjaamo, Kino Regina and Cinema Orion from Thursday March 12 to Sunday March 15, 2020.
Helsinki Cine Aasia 2020 opens with the Tibetan film Balloon(Qi qiu, 2019). The latest film from Tibet's best-known filmmaker Pema Tsedenhas already won accolades at several film festivals, including Venice and Chicago, as well as the main prize at Tokyo FILMeX. Set in Tibet in the 1980's during the one-child policy, the warm-hearted and slightly humorous film illustrates the difficulties of combining the traditional with the modern. A Buddhist couple raising a herd of sheep and three children is forced to navigate between human nature, spirituality, politics and free will. Pema Tseden's earlier film, road movie Jinpa(Zhuang si le yi zhi yang, 2018) is also included in the festival program.
The festival's guest of honor this year is the Japanese director Amano Chihiro. She will present her new film Mrs. Noisy(Misesu Noijii, 2019), a humane and very current tragicomedy. A small dispute between a writer and her new neighbor escalates into a social media sensation that has unexpected consequences in the lives of both women. The topical film indicates that truth can be wavering under an avalanche of ruthless online scrutiny.
Also taking a stand on the hectic modern life is Omori Tatsushi's serene and elegant Every Day a Good Day (Nichinichi kore kojitsu, 2018), a story about the art of traditional Japanese tea ceremony and the spiritual strength it gives young Noriko in the ups and downs of her life. Her teacher is portrayed by Kiki Kirin(e.g. Shoplifters, 2018) in one of her final performances. The art of Japanese tea ceremony, chado, and its philosophy is also discussed during the festival with Jouni Elomaa, the founder and honorary president of the Chado Urasenke Tankokai society (in Finnish).
Topical themes and private experiences
Many films in this year's selection set in the modern world deal with searching for a connection with other people. In Taiwanese Ming-Lang Chen's The Teacher ( 我的靈魂是愛做的 , 2019), a young teacher tries to activate his students to participate in social activism while campaigning for equal marriage rights in his spare time. Complicating his affair with an older man are external pressures and prejudices. Taiwan was the first Asian country to pass the law on same-sex marriage in 2019. The current status of sexual minorities in Taiwan and mainland China is the topic of an after-screening discussion hosted by Helsinki Cine Aasiaand the Finland China Society featuring Sami Huttunen, who has researched religion and homosexuality in Taiwan, and Chinese-Finnish Wenbing Wang(in Finnish).
Divorces of the elderly are a rising phenomenon in Japan. The topic is addressed with warmth in Kobayashi Shotaro's comedy-drama Only the Cat Knows(Hatsukoi: Otosan, Chibi ga Inaku Narimashita, 2019). A couple that has been married for over 50 years is hardly communicating anymore, and when their cat goes missing, a crisis emerges that threatens to end their union for good. Korean drama Way Back Home (Bimilui jeongwon, 2019) concerns dealing with trauma and how it impacts an individual's identity and intimate relationships. The suppressed memory of a rape that happened ten years ago resurfaces into Jeong-won's life when her assailant is arrested. She must process the experience and re-build the foundation of her life. Her journey is depicted with optimism in female director Park Sun-joo's debut film.
Searching for a connection with loved ones are also the characters in the Taiwanese family drama Synapses ( 那個我最親愛的陌生人 ,2019 ). The members of the Zhang family struggle in dealing with an adult daughter's return from prison and the elderly father's progressing Alzheimer's disease as well as adapting to the new dynamics and contradictory expectations. Chang Tso-chi's film is a nuanced study on a family in the best tradition of Taiwanese cinema.
East Asian theater traditions are also the theme of a selection of Asian cinema classics hosted by the National Audiovisual Institute in collaboration with Helsinki Cine Aasia. The three classic films screened at Kino Regina during the festival are Kurosawa Akira's The Men Who Tread on the Tiger's Tail(Tora no o wo fumu otokotachi, 1945), Ichikawa Kon's An Actor's Revenge(Yukinojo henge, 1963) and Chen Kaige's Farewell My Concubine(Ba wang bie ji, 1993).
Helsinki Cine Aasia
Helsinki Cine Aasia is the only festival of contemporary Asian cinema in Finland. Each year in March, Helsinki Cine Aasia presents the most interesting and touching films of the moment from East and Southeast Asia.
Helsinki Cine Aasia is a member of NAFFE – Network of Asian Films Festival in Europe. The festival has been organised since 2013 by the Asian Cinema Association of Finland.
Follow Helsinki Cine Aasia 2020 for the full Film program with links for booking.
Text- and Photo credit: Helsinki Cine Aasia